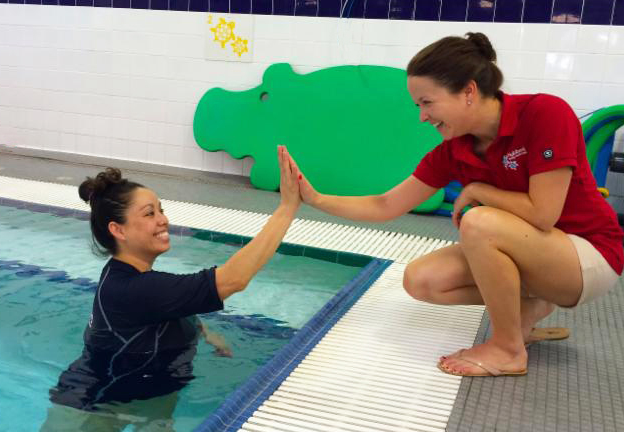 Manager
Full Time - Night & Weekend Required
Accepting job applications through September 20th, 2017
Position Summary:
We are looking for a dedicated, hardworking, and organized individual who enjoys working with staff, students and their parents/caregivers. The manager oversees day to day operations including but not limited to: staff and class management, growth and development, safety, exceptional customer service, exceptional swim instruction and facility maintenance. The manager solves problems swiftly and effectively with the use of courtesy, tact and sound judgment. This position requires superior skills in leadership, interpersonal communication, and decision-making.
Hubbard Family Swim School is a family owned business. Our staff love coming to work and are passionate about their jobs. Our company's core values are: Whatever it takes, Do small things with great love and Everyone is family. Hubbard Family Swim School (HFSS) has been in business since 1999, teaching children to love and respect the water! You do not need to be an experienced swimmer. Hubbard Family Swim School trains our staff to teach swim lessons.

Job Expectations:
Assures customers and staff have an experience that exemplifies HFSS Core Values.
Oversees operation of the HFSS location, ensuring a safe environment.
Oversees the supervision of the location employees including their work allocation, training, and problem resolution; motivates employees to achieve peak productivity and performance.
Ability to communicate effectively and relate to a diverse group of individuals.
Ability to foster a cooperative work environment.
Ability to supervise and train employees, to include organizing, prioritizing and scheduling work assignments.
Ability to work with customers, both in person and on the phone, in a calm, patient manner.
Hardworking, energetic leadership style.
Strong ability to multi-task in a fast-paced environment
Sound judgment and problem-solving skills for dealing with daily issues in a variety of situations required
Develops class and staff schedules
Communicates weekly with Director of Operations
Lead, coach, and teach your team to be their best
Develop, encourage, and model a fun, positive work environment
Qualifications:
Bachelor's degree or equivalent work experience
3-5 years of managerial or supervisory experience
Must be at least 21 years of age.
Must possess strong organization, interpersonal and management skills, excellent communication and time management
Successful completion of background check and drug test
The job requires a full time (40 hours), long term commitment (min of 3 years) and a min of 2 nights (3:00pm-8:00pm) and a weekend shift. (Saturday 8:00am-2:00pm, Sunday 9:00am-5:00pm)
Details:
Benefits Offered: Medical, Dental, Vision, PTO & Employee discounts/swim lessons.
Employment Type Full-Time
Salary commencement with experience.


APPLY