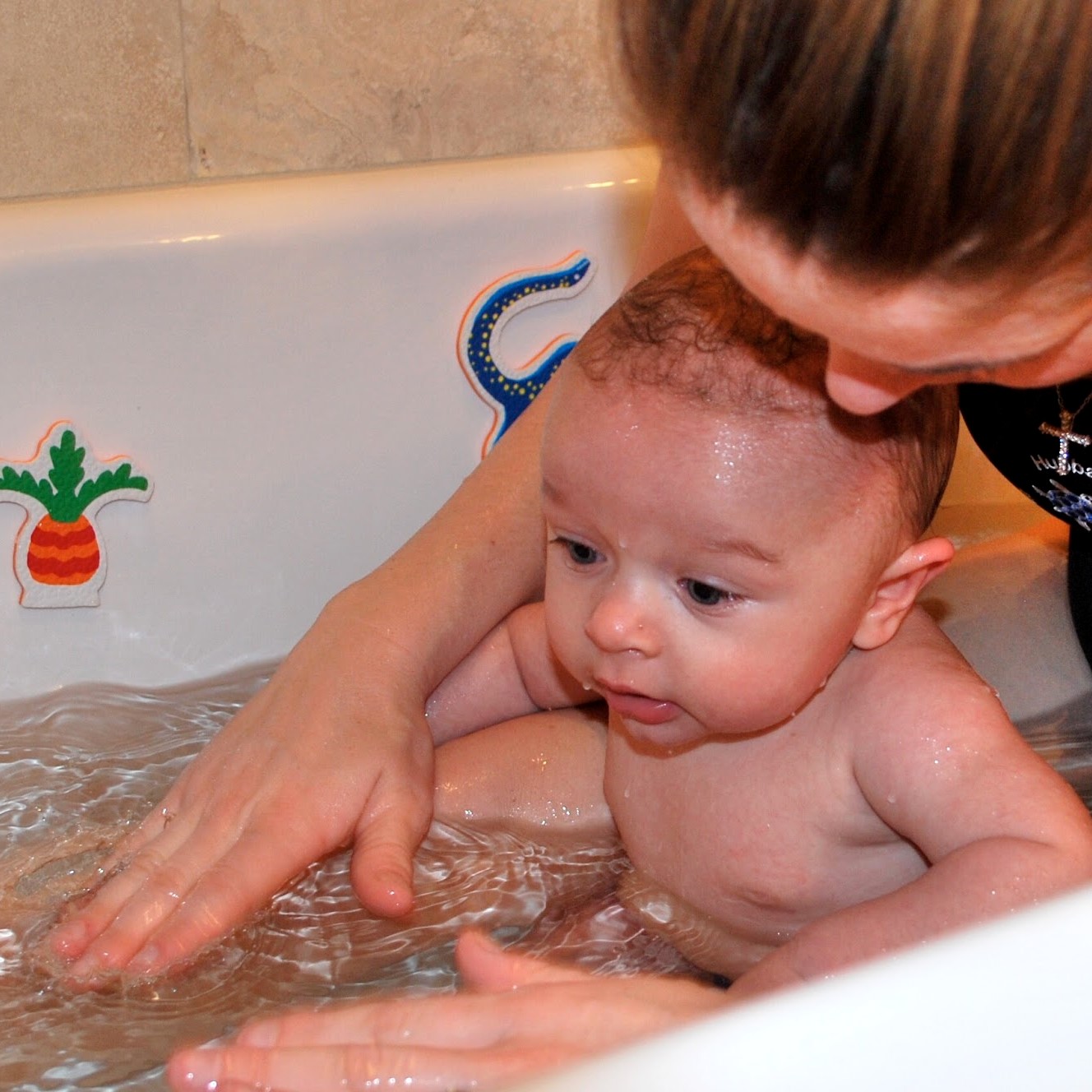 If you don't have a full-size, in-ground pool in your yard, you might fill up a kiddie pool for your kids to enjoy as the weather heats up. An inflatable kiddie pool can be a lot of fun, and is often the center of lively outdoor play. But just because it's a small pool doesn't mean it's free from dangers. In fact, even the best inflatable pool should be treated as any pool: a major safety hazard. Here are some tips for keeping your family safe if you have a kiddie pool.
DO ensure active adult supervision.
You might think you can leave your kids unattended in your inflatable kiddie pool because you only filled it a few inches. But this can be a grave mistake. Babies and toddlers have drowned in as little as one inch of water, even shallow pools pose a risk. If you fill the pool, even a little bit, make sure you or another adult is designated to actively supervise the kids while they use it. They should have their full focus on the kids, and not have any distractions during the duration of the water play.
DON'T leave it full.
One of the biggest mistakes families make with kiddie pools is leaving the water in it. They might think it's a hassle to refill, or they might think it's easier since their kids are going to use it again later. A full kiddie pool left alone is an accident waiting to happen. As soon as your kids are out of the pool, drain the pool immediately.
DO put barriers in place.
Even though it's not a full-size pool, it's best to put as many barriers in place as you can. A self-closing, self-locking back door is a good start, as is a doggy door cover so small children can't sneak outside without you knowing. A security system that beeps when someone exits the home can help alert you to potential trouble as well, and a kiddie pool cover is a good idea as well. The more barriers you can have, the safer.
DON'T get complacent.
It's all too easy to watch your kids play in a kiddie pool a few times under your vigilant eye and start to feel confident about their safety in it. The next time you fill it up, you might think it's ok to dash inside to get some water or use the bathroom. We urge you to not get complacent. Active adult supervision is the number one safety protective measure available. And as it's been said, "two seconds is too long." It's not worth the risk, so keep your children's safety first.

Need more information about kiddie pools or water safety? Contact us any time!