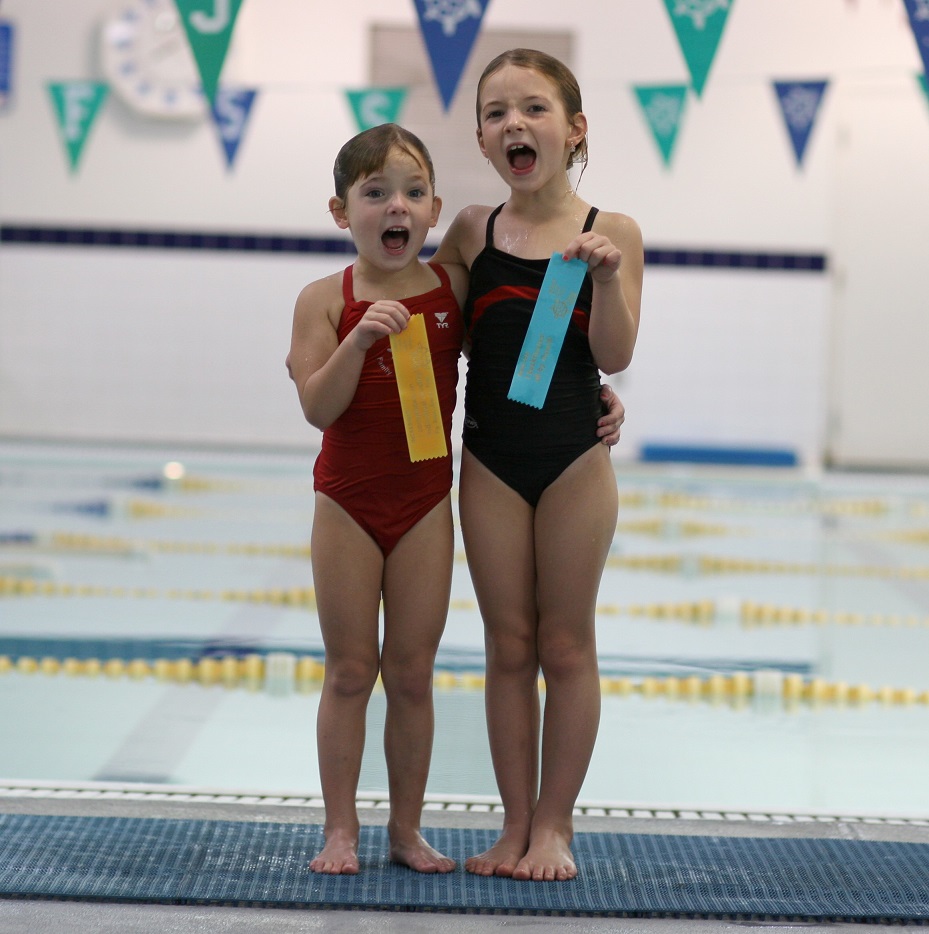 When a parent begins searching for the right swim school for their child, they often want to know how curriculums are created. Some programs focus solely on survival, while others prioritize comfort in the water and mastering skills. At Hubbard, we have a unique approach to our swim lesson curriculum – and we're very proud of it. If you're considering an array of swim schools for your child, here's some information about the foundation of our program to help you in making your decision.
We Teach Children, Not Lesson Plans
Here at Hubbard, we have meticulously designed the content of each of our swimming lesson levels and have taken great care in singling out specific skills to be mastered in each one. We have a set curriculum, and our instructors are all highly trained to follow these guidelines in helping our kids advance through the levels of swimming lessons.
But our mindset is far from cookie cutter. Our curriculum is foundationally strong, but it's also built with the understanding that each child we meet is one of a kind. We guide our instructors to teach with flexibility, and to teach every individual child, rather than a one-size-fits-all lesson plan. Each little one we work with is unique, and our aim is to nurture their individuality and guide them through their own personal best journey with swimming.
Every Child is Individually Evaluated
Since we understand (and celebrate) the fact that every child has their own needs, abilities and disposition, we evaluate their progress accordingly. Each swimming lesson level has a corresponding progress report, which includes 10-12 skills. We choose skills that show visible achievement, like completing a "jellyfish float" for a full five seconds or rolling over from front to back.
Then each week, we designate a "lane of the week" which becomes the place where formal evaluations happen. As each child passes through that given lane that week, the Deck Supervisor will talk with the teacher, discuss the progress the child has made in each skill and observe them as they swim. A progress report will then be emailed to the child's parents, so they're constantly in the know about what new skills their child has grasped and how they are progressing. The "lane of the week" rotating system was created with great care, so that every child at Hubbard will be evaluated within eight weeks (even if a child has an absence during that time).
This individual level of attention helps teachers to push kids in a loving way, so that they move beyond their comfort zones in an encouraging and supportive atmosphere. Once a child has conquered all of the skills for their particular level of swimming lessons, they will graduate to the next one. Our teachers, Deck Supervisor and parents celebrate every milestone with enthusiasm, helping the children to feel rightfully proud of all they've accomplished.
Our Goal is Growth
Even though our progress reports include 10-12 skills apiece, this is hardly representative of the depth and breadth of skills Hubbard swimmers learn. In order to conquer each one of the listed skills on our progress reports, there are easily three to five additional skills required. So in every level of swimming lessons, kids learn as many as 50 new skills. Their muscles and their brains are constantly working, and our greatest goal is to help them grow throughout their time with us. This is a big part of why our classes are structured to last half an hour and to take place weekly, on an ongoing basis. Classes become a fun part of a child's (and parent's) weekly routine, and they are able to reinforce all the new things they're learning week after week.
We love to teach children the joy of swimming and equip them to be smart about water safety. When you trust us with your child, we will take extra steps to ensure they are treated as an individual, instructed in a loving, informed environment and growing every single time they come to our school. That's what we believe a swim lesson curriculum should be all about. Contact us today to learn more about our programs.