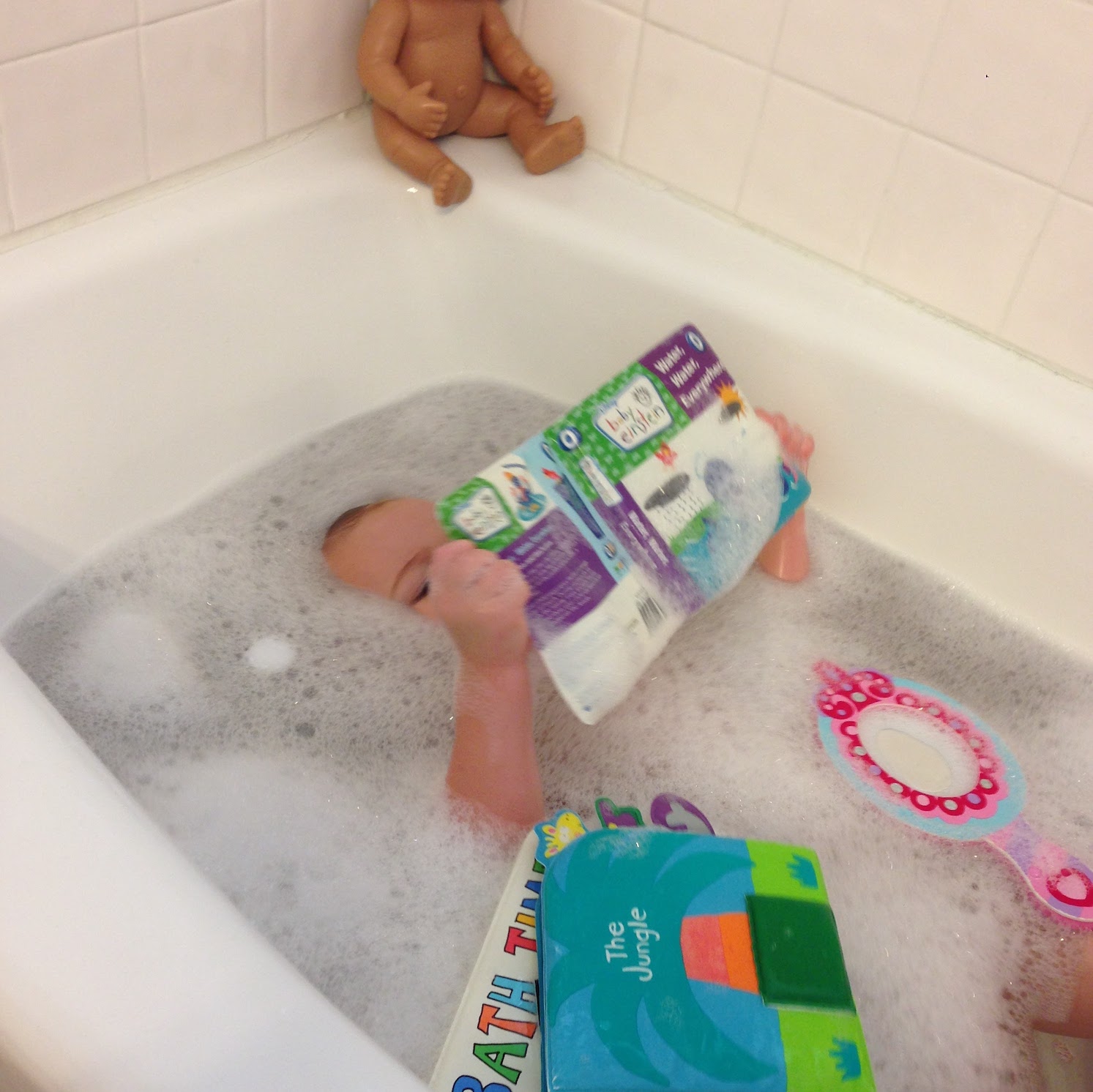 Did you know that March 2nd is "National Read Across America Day?" At Hubbard, we're big fans of reading and really believe in the far-reaching benefits for you and your kids. One of these benefits is that some of the best books toddlers and kids love can teach them important lessons and help them through new, exciting, or challenging times in their lives. And this can include swimming!
In honor of National Read Across America Day, we wanted to share our top five best swimming books. These can help you start some valuable conversations in your family about baby and toddler swim safety, facing new challenges in the pool, and becoming a comfortable and successful swimmer. Here they are!
Who doesn't love the famous big red dog? The topic of swim lessons is brought to life in this book as Emily Elizabeth brings Clifford and her parents to swim class. This is one of the most fun books for toddlers and bigger kids alike, and it even highlights the importance of having a "Water Watcher" at the pool, so of course, we love it!
Another series that most kids adore is the Froggy book series. In this story, Froggy is a very reluctant swimmer whose mom is trying to help him learn to swim (he's a frog, after all!). Many little ones will relate to Froggy's initial reluctance to swimming and will enjoy his journey to ultimately loving to swim.
In this sweet story, Maisy the mouse is headed to go swimming for the first time with her friends. She's nervous, and not sure what to expect. The story teaches kids about handling first experiences, and that learning to swim is a process that doesn't happen overnight.
Another one of the best swimming books we've found, Peppa Goes Swimming. This story about brother and sister pigs, Peppa and George, and covers some of the common fears about swimming that children tend to have. The parents must convince George to take a dip in the pool, but he's scared! Kids will enjoy seeing how he gets past his fear, with the help and love of his parents and sister.
The previous books on our list are primarily fun books for toddlers and slightly older kids, but this story is geared toward elementary or even middle school students. In the book, Becky is moving up to a new swim class level and has to adapt to an unfamiliar class and new challenges, while facing her fears of the deep end of the pool. Older kids will understand how Becky feels, and get a kick out of following along with her inspiring and fun journey.
So there you have it; our favorite books to help you spark conversations with your children about swim safety and learning to swim. Did we miss any? What are your favorites? Contact us for more recommendations, or to enroll in our swim program.