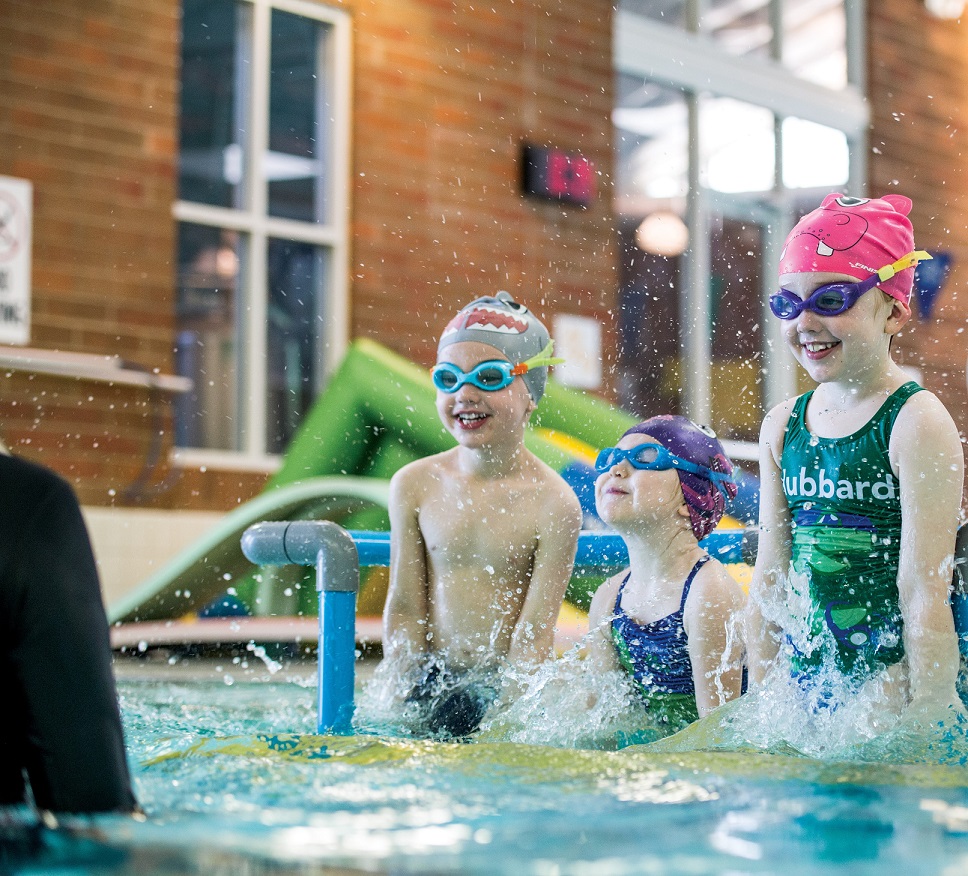 Hubbard Family Swim School is celebrating 20 years in business - and, more importantly, 20 years of serving families like yours. We're honored that so many of you have trusted us with your children's swimming and water safety and letting us share the love we have for swimming and water safety. "It has meant a great deal to us knowing that we are not only teaching children how to swim, we are also introducing them to a skill that they will be able to enjoy throughout their lifetime. Swimming is a life-long activity that everyone in a family can enjoy", says Kathy Hubbard.
Our journey started on March 28, 1998, when Bob and Kathy Hubbard made the leap into entrepreneurship and decided to follow their passion. With eight children (three in college, two in high school and three in grade school), they embarked on opening their own swim school.
Prior to opening their first swim school, Bob was the Director of Phoenix Swim Club, while Kathy was teaching swim lessons to help support the competitive team.. For Kathy, teaching learn-to-swim at Phoenix Swim Club was a good fit as she was a competitive swimmer in college and qualified for the 1968 Olympic Trials.
Fast-forward 20 years and the Hubbard Family Swim School has expanded to two additional swim schools. In this time the Hubbards have impacted thousands of families by helping their kids become confident and safe swimmers. Our theory of teaching each student differently based on their unique needs and learning styles is what has made Hubbard more than a "just a swim school" to our families.
These past two decades has brought plenty to be proud of. Our most proud moments are all the beautiful stories of personal growth, family connections, friendships formed, and skills mastered that can't possibly be contained in a single blog post.
In these 20 years, the Hubbards have become experts in infant swimming, speaking at many swim conferences around the globe. This past October, the U.S. Swim School Association awarded Bob & Kathy the Lifetime Achievement Award for their dedication and commitment to the learn-to-swim industry.
We are so proud of our story and consider sharing our love of the water with your families and children for the last 20 years to be an absolute privilege. Here's to many more years of water safety, success, and friendships.