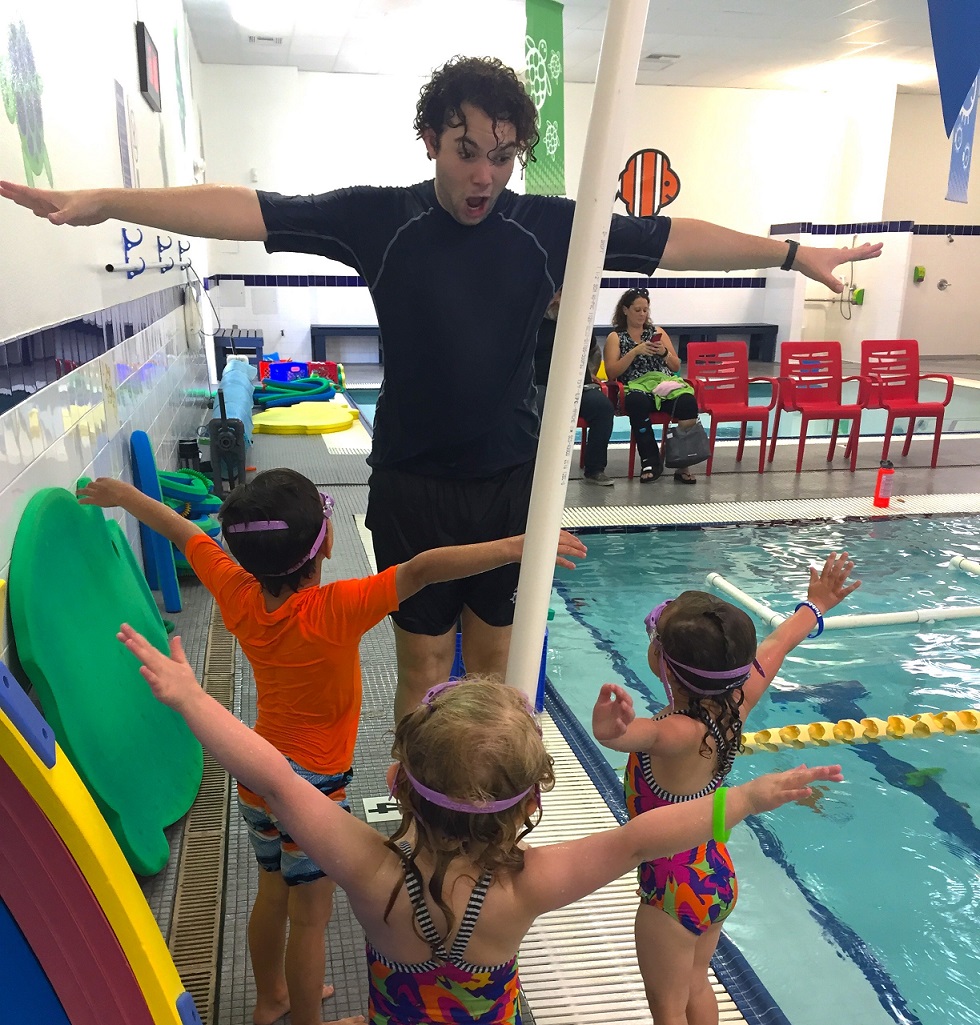 Not Just a Skill for the Present
Sure, you might live in a place where there are no lakes, no beaches, and no swimmable bodies of water. There may not be home pools within hours of driving (or so you assume). So why does swim safety matter? The reason is that, even if all these conditions are true, the odds of your child going through all of childhood avoiding water deep enough to pose a drowning risk are slim to none. What if their best friend has a birthday party at a water park? Or if your extended family rents a beach house for a week for a special celebration?
Even if you can avoid being near pools, water parks and shorelines, you can't avoid bathtubs, kiddie pools, and ponds. Children are sure to be exposed to water and it's a matter of when, not if. You can do your part to equip your little one with swim skills, as well as an understanding of water safety at a young age. Then, when you happen to find yourself near water, you know your child can be safe (with adult supervision of course) and you don't have to bow out of all of the fun.
Healthy Living
When kids are growing up, it's immensely important that they have time to run and play, as moving their bodies helps develop physical and emotional wellbeing. It's true there are plenty of sports and activities to choose from that gets kids' hearts pumping, but few are as accessible as swimming. For starters, swim lessons are available to all ages, from infants to adults. Kids of all ability levels are welcome – and able – to participate and learn. Swim lessons not only help them become safe around water, but they also provide a gentle form of exercise that isn't unnecessarily hard on young, developing bodies. And a bonus is that swimming isn't an activity that is prohibited by bad weather, as long as your swim school has indoor pools. Rain or shine (or sleet or snow), your child can continue learning valuable swim skills while burning off some energy in the pool.
Evergreen Skills
One final point about learning to swim: The skills children pick up will stay with them for a lifetime. Other hobbies can require regular practice and maintenance, but swimming isn't one of them. It's a good idea to brush up on their skills every so often, but once your child has a grasp of the basics, they can return to them for safety or fun at any point throughout their life. This is a big differentiator of the value of swim lessons, and amplifies their lifetime usefulness and value.
If you'd like to learn more about how to get your child swimming, contact us today to find out more about our lessons or stop by one of our locations.